Core Ski and Snowboard Camps Japan
We've created the ultimate all-inclusive JAPOW Ski and Snowboard Camp for you both on and off the mountains. Enjoy Japan properly — we know the spots and we do it right. Ski Japan's legendary deep and light powder, soak in natural hot springs, great food, learn some Japanese and fully experience Japan in the Core Camp style!
Japan Camp Price & Dates
Only 12 Spots Available
Limited Spots
Spots are limited so please contact us for availability.
Camp Date
PRICE
$4,575
CAD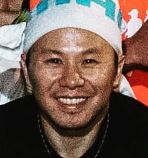 "Best Coaches on the mountain!!, Small groups, Riders will come out of this camp like a Pro. You will reach that next level you are looking for. Highly recommended, and CORE CAMP is where its at. CORE JAPAN/AK was also extremely EPIC. I am looking forward to joining the next TRIP…"
Scott L – Hong Kong
"I've been with Core Camps to four different countries… and each trip has been unforgettable and amazing. Turner, Marcos, Jordan and the rest of the Core crew are terrific and really take great care of the campers both on and off the mountain. Just finished the Niseko camp, which was a trip of a lifetime. Had some amazing runs and made friends with a terrific group of people."
Warren L – USA

"Having had such an amazing time during my [Whistler] camp I decided to rejoin Core for their Japan camp. I can say, without hesitation, that this was the best skiing experience of my life. We happened to experience unbelievable conditions during our time there… I would 100% recommend going on this trip if you have the opportunity. Life-changing experience for me."
Chris X – USA