The Experience
Our fun and exciting Beginner & Novice Snowboard Camps will improve your snowboarding, build your confidence and bring you to all new levels!
You'll be in a small group at your level each day in local lessons with Whistler Mountain's own Snowboard Instructors. The Instructors will help you to completely improve your snowboarding while keeping it keep it fun and safe.  Your group and coach change on some days as your progress. Evening atmosphere is fun and social while hanging out with the other like-minded snowboarders in Core Camp and staying in our beautiful and very central accommodation. This is the best way to learn and improve your snowboarding!
New Snowboarders: We'll help you learn all the right skills and you'll be linking turns with confidence.

Novice Snowboarders: We'll help you improve to all new levels and continually build your confidence and skills.
Beginner & Novice Snowboard Camp Dates & Prices
Prices Are Per Week
Helpful Notes
Snowboard instruction is full days, Sundays to Fridays
Camp accommodation arrival and departures is on Saturdays
Rental equipment and lift pass are Sundays to Fridays (can be subtracted if you have your own)
Spots are limited so please contact us now for availability
Additional weeks are 5% discounted
Camp Dates 2023-24
Nov 25, 2023 – Apr 6, 2024
Dec 16 – Jan 6, Feb 17 – 24, Mar 9 – Apr 6, 2024 (Holiday Rate)
PRICE PER WEEK
$3,125
CAD
+GST

Helpful Notes
Snowboard instruction is full days, Sundays to Fridays
Camp accommodation arrival and departures is on Saturdays
Rental equipment and lift pass are Sundays to Fridays (can be subtracted if you have your own)
Spots are limited so please contact us now for availability
Multiple weeks are discounted 5% per week
Camp Dates 2023-24
Dec 16 – Jan 6
Feb 17 – 24
March 9 – April 6
PRICE PER WEEK
$3,675
CAD
+GST
"The best holiday experience. We as beginners have reached level 3 out of 6 within a week here. Turner organizes everything with his full heart and energy and the amount of people from all around the world you can meet here is just amazing! We will come back next winter!"
Marketa A – Czech Republic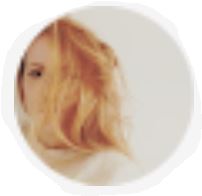 "100% RECOMMEND!!! I had the BEST experience with Core Camps. I learnt how to snowboard in 1 week, stayed in an awesome luxury accom with beautiful humans, made some lifelong friends, and lifelong memories! And totally cost efficient when you add everything up, in fact its a pretty sweet goddamn deal."
Chloe L – China
"…there wasn't a single thing I would have to worry about, everything was already set for everyone to have an amazing experience. The house and the sharing with people were also great, even though we were all on different lessons/groups, gathering together in the afternoon and sharing experiences creates a very cozy environment."
Gabriela C – Mexico