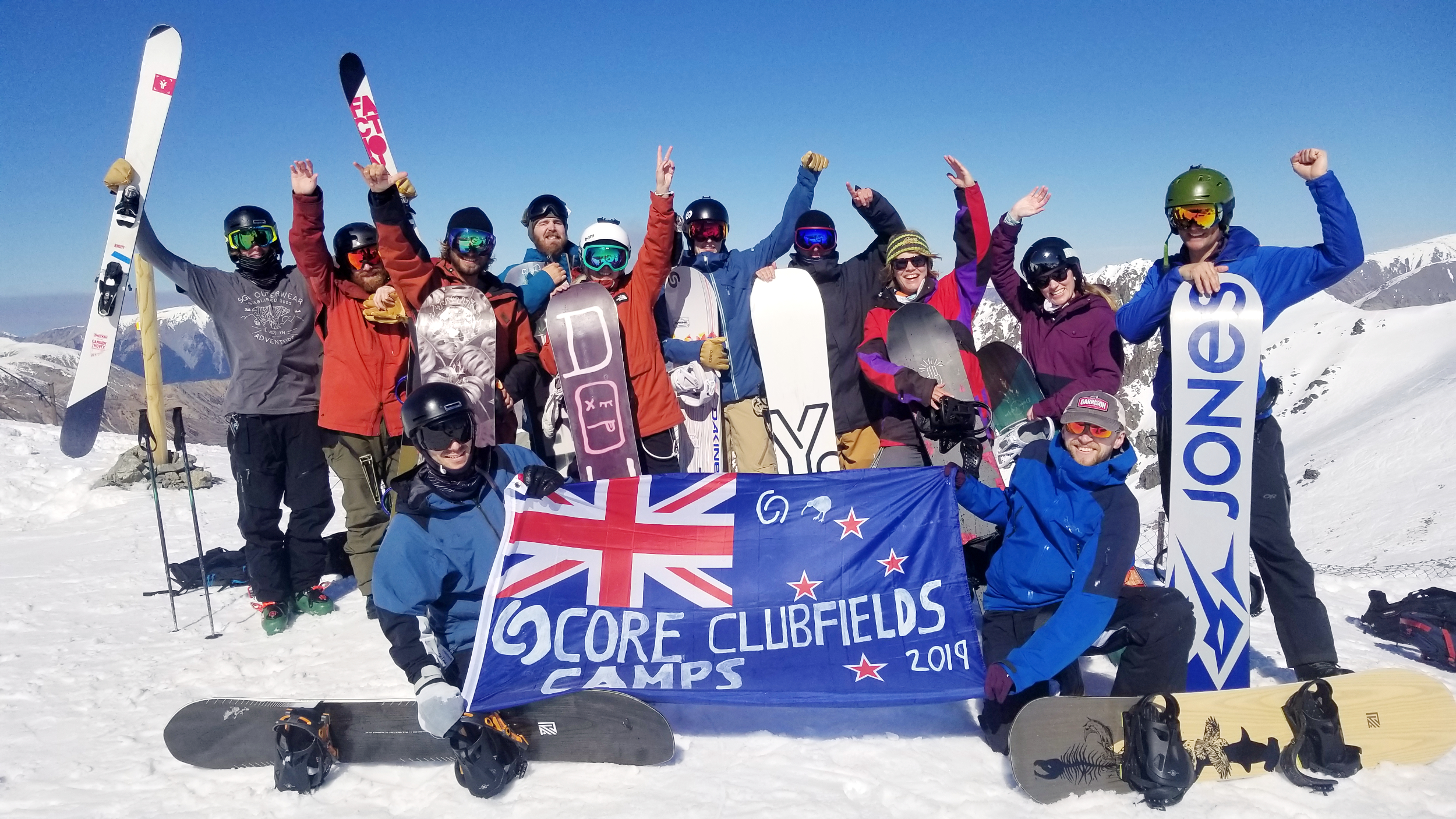 Welcome to Core Camp New Zealand..!
 An off-piste-only adventure camp for skiers and snowboarders.
This is a very unique Core Camp trip to the hidden local ski resorts of Arthur's Pass in NZ. These resorts fly under the radar of most snow riders. They have excellent terrain, no grooming, great off-piste, on-snow accommodation, fully catered, nutcracker rope tows (no-charlifts), uncrowded slopes and no lift queues. A true powder hound paradise! There are roughly 50 per day at these resorts including us.
Please take the step to join us. 
This is a very unique, one time camp and we're really excited to offer it!
— Turner Montgomery
AGE REQUIREMENT
You must be 18 years and up for this camp (we can make exceptions)
LEVEL REQUIREMENT
Intermediate and up skiers and snowboarders.
THE SKI RESORTS
The ski resorts are actually called Club Fields in New Zealand. Jordan and I have ridden these club fields in the past (we love them) and we've chosen the best three resorts for this adventure. They're all within 1 hour of each other. As mentioned, these resorts fly under the radar of most snow riders. Excellent terrain, no grooming, great off-piste, uncrowded slopes and no lift queues. The resorts do have ski patrol and avi control (like any resort), but they don't have groomed runs (no groomers/piste bashers).
NUTCRACKER ROPE TOW
The resorts have nutcracker rope tows [ video ]. If you can ride a t-bar, then a nutcracker should be fine for you. The legendary nutcracker rope tow is a surface tow unique to New Zealand club ski areas and have many benefits in speed, capacity and simplicity.
NOT INCLUDED
Drinks, lunches, airport transfers, flights, travel insurance
DATES & PRICE
WHAT'S INCLUDED
5 nights of fully catered accommodation in cozy mountain-top lodges (ski-in, ski-out)

6 days of riding/skiing with Core Camp guides, Jordan and Turner at three unique, off-piste ski resorts

6 day lift pass for all three resorts

2 nights in Christchurch (first and last night)

Daily meals at the lodges — hearty breakfasts and delicious dinners

All transportation for the week

Fun evenings at the lodges, meeting the locals etc.

First evening in Christchurch — Maori cultural dinner, rugby game, hangi, jet boating, shear a sheep etc.

24/7 support from Core staff, Turner and Marcos

The best New Zealand road trip adventure of your life..!