Snowboard, laugh, improve, push your limits and get rad with an all female crew and coaches this winter!
Please join us this upcoming winter for our Women's Snowboard Camps led by top female coaches in Whistler.
This camp is open to Level 4-6 female snowboarders and comes with the same inclusions as our 1 Week Premier Snowboard Camp.
If you can't make this particular week, our fun Premier Camps (female and male) are available every week through the winter.
FREERIDE + FREESTYLE
Fully improve your freeride and freestyle snowboarding on-piste, off-piste, in powder, trees, terrain parks, natural jumps, cornices, drops and so much more..!
DATE & PRICE
WHAT'S INCLUDED
15+ hours of snowboard coaching with top female coaches (Monday to Friday)

40+ hours of weekly snowboarding (lifts are open 8:30 to 4pm)

5 Lift Pass (can add days, upgrade to a season pass or subtract the pass)

Lift line priority

Door-to-door airport transfers to and from Whistler
CAMP ACCOMMODATION
Our rider houses in Whistler are bright, comfortable, cozy and set up with all the amenities for you to fully relax after each big day on the mountain.
Each house has WiFi, TV, sheets and duvets, towels, laundry facilities, fully equipped kitchens (for cooking at home) and are fully furnished with two beds (a few with three) in each room. There are supermarket(s) and restaurants are close by each place.
Standard House
Our Standard House is a short bus ride to Whistler Village.
Premier House
Our Premier House* is large log house with hot tub and is a very short walk to Whistler Village.
*This house is offered for a supplement.
Home Stay
Our home stay option includes a private room and 3 meals per day while living with local Whistler family (an additional $375/week).
A few photos below of our accommodations.
Looking for alternative accommodation — Core Camp skiers and snowboarders get 10% off at Pangea Pod Hotel
Plus There's More
Video analysis
Local pool pass (hot tub, sauna, steam-room, weights etc.)
Local transportation (bus pass)
Snowboard tune-up & waxing seminar
Welcome night and grad night
Core Camp hoodie, t-shirt and welcome pack
Local snowboard shop discounts
Activities and social events
24/7 in-resort support from camp owners
The best women's snowboarding experience of your life!
SNOWBOARD ABILITY LEVELS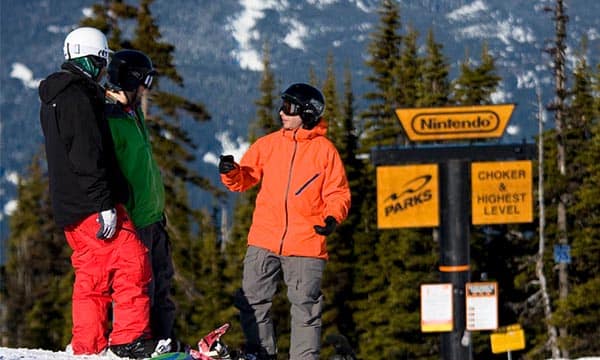 LEVEL 1
FIRST TIME SNOWBOARDER
Never snowboarded before, or requires hand assistance to stop safely.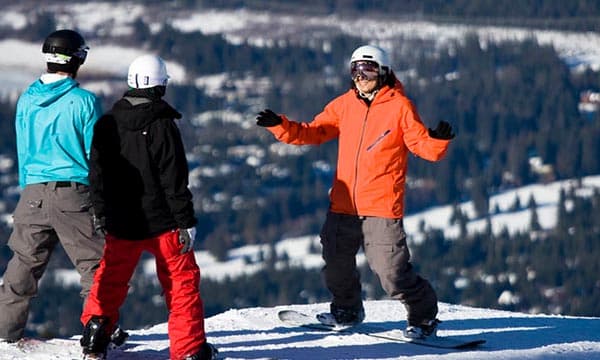 LEVEL 2
NOVICE
Able to stop safely, mobile on toe-side and heel side edges. (Pendulum/falling leaf skills). Using magic carpets and may progress to chairlift.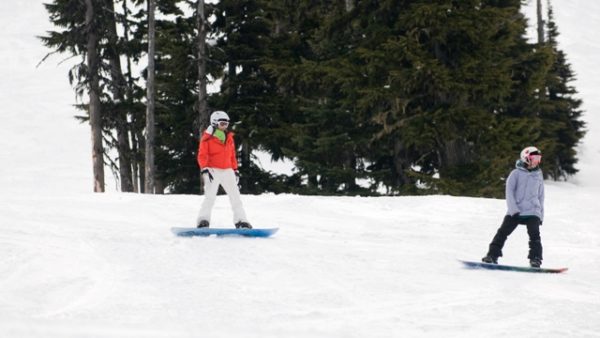 LEVEL 3
COMFORTABLE NOVICE
Can complete heel side and toe side turns on gentle green terrain. Learning to link turns. Using magic carpets and chairs in the learning area.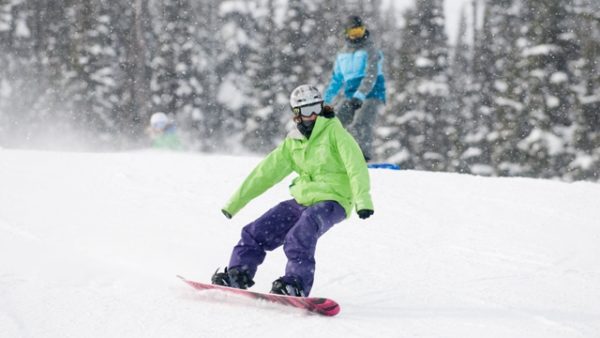 LEVEL 4
INTERMEDIATE
Can link turns and control speed on green runs outside of the learning area. Learning to turn with confidence on all green runs and easier blue runs. Can use all chairlifts.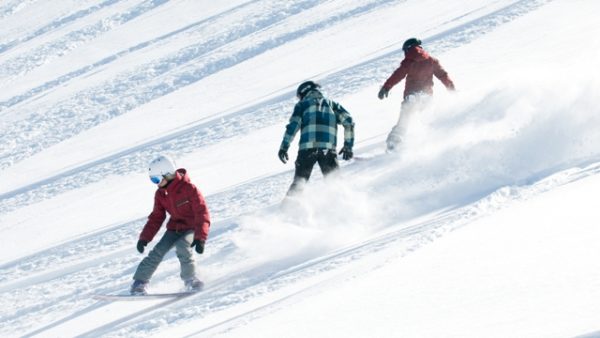 LEVEL 5
ADVANCED
Can link turns on blue runs. Learning short turns, carving, off-piste terrain and powder. Can do basic freestyle inside and outside of terrain parks.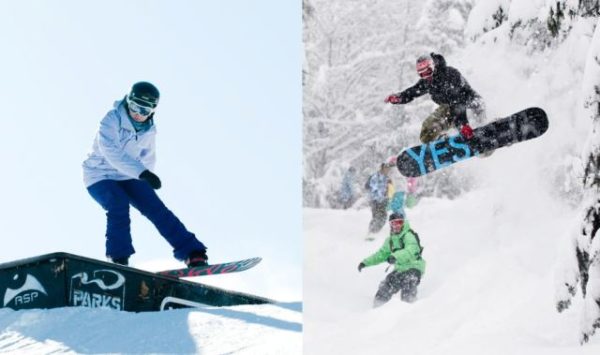 LEVEL 6
EXPERT
Can snowboard in control on black runs and comfortable riding in the terrain park. Learning steeps, trees, drops, off piste, and improving all-mountain freestyle skills.
WOMEN'S SNOWBOARD CAMP GALLERY